Page 13 of 13 •

1, 2, 3 ... 11, 12, 13
Hello everyone!A note for Trudeau,you should know what you talk about muslims and study what you call a religion and look at youtube you have great spirits who'd studied the subject long before you...In this way of thinking...I'm going with Newton this week in my theory and one mandala than I'd made recently…
Isaac Newton's theory of the universe:
For more than 200 years,Isaac Newton epitomized the genius of modern science. Newton's universal theory of gravity,with its proof of the Kepler-Copernicus hypothesis and explanation of the Earth's tides; his comprehensive mathematical theory of matter in motion;particle theory of light;invention of the calculus and reflecting telescope;among many other achievements,made Newton,exemplars of the possibility of knowledge of reality. His approach to reasoning about nature dominated physical science for 200 years. He employed a method that was putatively Bacaonian and anti-cartesian but,in fact,was neither and owed a great deal to Galileo. Newton's physics,however,was based on very different assumptions from Galileo's,and the very success of Newtionanism,inside and outside of physics, raises again the question of whether scientists discover truths about nature,in the manner of archeologists uncovering buried ruins and artifacts,or construct interpretations of experience that are judged according to standards of effectiveness formulated by scientists themselves.Insight into what Newton felt that he knew of reality,and what he believed about reality,is revealed in a series of letters exchanged between one of his followers and the great German philosopher-mathematician Gottfried Wilhelm Leibniz.
1.Newton's multifaceted genius,the bulk of the almost 5 million words of manuscript he left as his legacy deal with theology, biblical interpretation,ancient history,world chronology,and alchemy;the rest with physics,mathematics,and chemistry,lay not in unique powers of deductive reasoning but in the creativity he brought to his reasoning.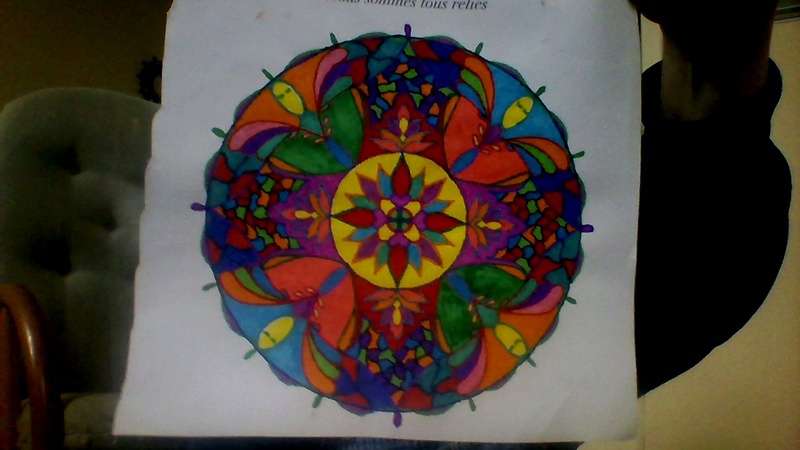 Hello everyone,this week,it has been a debate in myself between knowledge et belief… This is what I found the most interesting on the web…
I,d made some mandalas this week too,you'll see themat the bottom…
Always in the same book of Goldman…
Hobbes argued,following Descartes,that experiment was of limited value if one's  goal is knowledge rather than the accumulation of interesting facts about the world.
Experimental outcomes were intrinsically equivocal,that's,neither experiments nor the apparatus employed could tell us what the outcomes meant.
Experiment cannot lead to knowledge of reality because experiments cannot unequivocally reveal causes. Knowledge of nature requires that we be able to deduce effects from causes and infer causes from effects.
What lessons for us are there in the Boyle-Hobbes controversy?
Hobbes was ignored,but he asked important questions about the methodology of modern science and the bases of its knowledge claims,questions that were dismissed rather than answered.This is, by itself,an important fact.
What we recognize as "good"science typically involves a production process keyed to experimentation and the use of specialized instruments that require training to use "correctly". This,at least,seems to make the object of scientific theories a construct of the scientific community,yet instruments often have undermined a community's theories.
The Protestant Reformation was a 16th century revolution in religion that influenced the 17th century Scientific Revolution.
The establishment of Protestant churches undermined the Roman Catholic Church's claim to privileged knowledge of God's word and will,but it created the problem of justifying the reformers knowledge.
The solution was the claim of a criterion of truth that was universal yet internal to the individual believer. Descartes secularized that criterion in order to overcome the revival of skepticism in the 16th century. Protestant theologians,among them, Joseph Glanvill (1636-1680),come to argue that philosophical "certainty" needed to be redefined to mean "certain enough" or "most reasonable",because most probable, rather than logically necessary.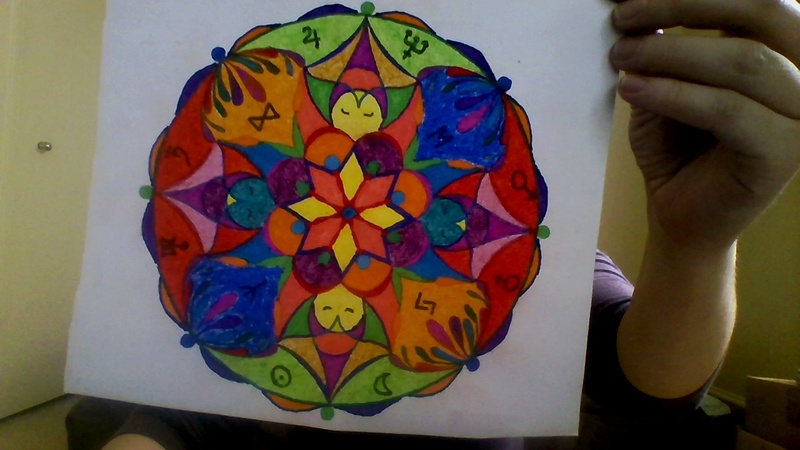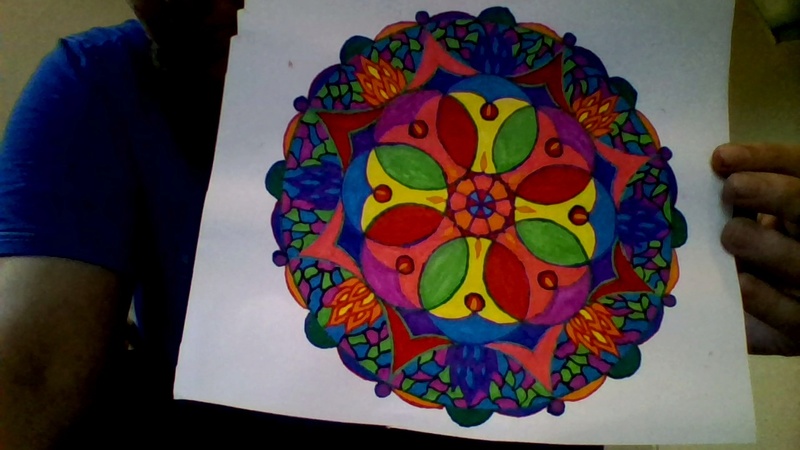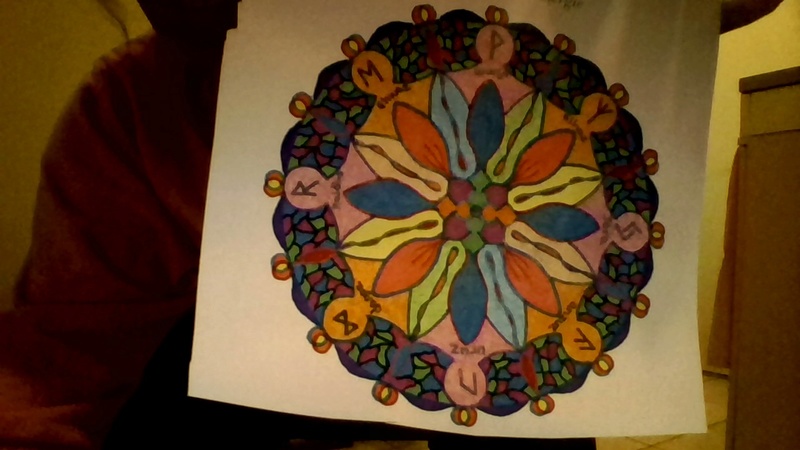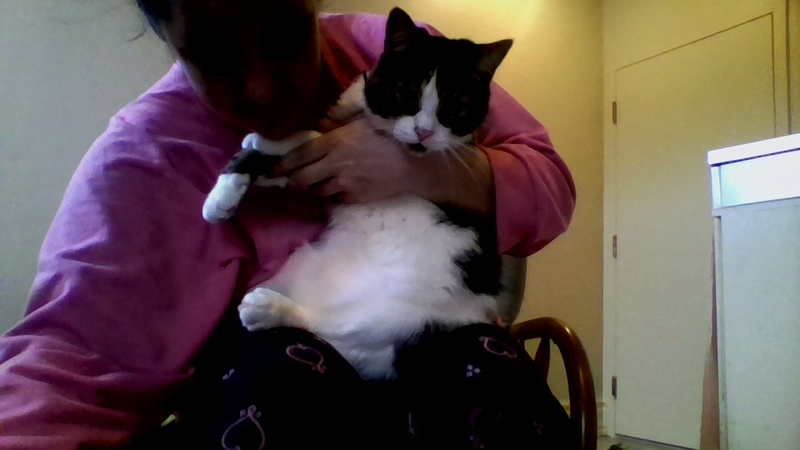 For this week,other than the mandalas showed in the other part… I chosed Carl Sagan in the burden of skepticism…
I maintain that in the tradition of this long set of debates, very one of which was won by the Copernicans,by the guys who say there isn't much special about us,there was a deep emotional undercurrent in the debates in both CSICOP sessions I mentioned.The search for extraterrestrial intelligence and the analysis of possible animal "language" strike at one of the last remaining pre-Copernican belief systems:
At least we are the most intelligent creatures in the whole universe.If there are no other smart guys elsewhere,even if we are in the boondocks of a vast and awesome universe,at least there is still something special about us. But the moment we find extraterrestrial intelligence that last bit of conceit is gone.
I think some of the resistance to the idea of extraterrestrial intelligence is due to the anti-Copernican conceit. Likewise,without taking sides in the debate on whether other animals,higher primates,especially great apes,are intelligent or have language,that's clearly,on emotional level,the same issue. If we define humans as creatures who have language and no one else has language,at least we are unique in that regard. But if it turns out that all those dirty,repugnant,laughable chimpanzees can also with ameslan or otherwise communicate ideas,then what is left that is special about us?
For this week it's again in Science War...It's a good description of what evolution is made of.
Science,society,and the age of reason:
The role that scientific knowledge plays in society today is today is the realization of an 18th century vision linking social reform and the idea of progress to reason by way of science. Thomas Paine proclaimed an Age of Reason in support of the American colonists assertion of a right to use reason to create a new government,based on "self-evident" truths.
Kant proclaimed that he lived in an age of enlightenment,an age in which reason was increasingly recognized as the basis for ordering human affairs. A central theme of the French Revolution was the rationalization of social relations,which required freeing society of the irrational influence of religion and inherited power. That people not privileged by birth could acquire knowledge that would advance human well-being, individually and socially,was central to the social,political,and economic reform movements of the 18th century. The evidence supporting this claim was in plain view: the growth in scientific and mathematical knowledge and in technological innovation from the 17th century through the late 18th centuries.
Although Newtonian science did evolve into a materialistic determinism,as Berkeley foresaw,it nevertheless became the cornerstone of social reform movements because it was perceived as embodying the power of reason and proof of the reality of progress.
https://i58.servimg.com/u/f58/11/46/69/40/img_2021.jpg
Hello everyone!I'd learned a lot this week,about the Queen Victoria and her genetic inheritance… About Putin and the Soviet Union… I have a better understanding of what happens in the world and how the Canada is out of race… I'd seen "Dead Mall series" on youtube by Dan Bell,go to see it,it will give you a good idea of the economy in the US… And it's a good indicator of the economy in the global sense…
In my book I'd continued in the same,it's very interesting to read how the human mind had passed from one form to another many times in history and the evolution of "consciousness" but in the same time,if you look to the world...I don't see any sign of evolution in my environment...Knowledge isn't only power but the sense where you spend your energy…
I have another mandala for you this week,just click on the link below,it's more simple for me…
Part of the richness of the 19th century science comes from the growing recognition among scientists of the historical dimension of scientific theories.
To say that theories generically are historical entities isn't merely to say that they have a past,but that development over time, I would say evolution,is essential to what theories are.
Consider Copernicus's theory,which we consider to be right even though it's all wrong!
It was Kepler who "corrected" Copernicus,replacing circular orbits and elliptical orbits,and uniform speeds with nonuniform speeds;also adding 2 solar forces that kept the solar system moving as it did and a mathematical account of its structure.
And it was Newton,70 years later,who finally got it "right".
The evolution of the Copernican theory has features that are typical of scientific theories.
It's normal for scientific theories not simply to change in details over time but to change in ways that are fundamental.
Newton's mechanics and theory of gravity appeared to be permanent,true forever.
This was reinforced by Laplace's extension of Newton's physics in his Celestial Mechanics (and by the successful prediction of the existence of the planet Neptune,based on deviations of the motion of Uranus from values predicted by Newton's equations.)
https://i58.servimg.com/u/f58/11/46/69/40/img_2022.jpg



Hello everyone!For this week,it's again in the same book but it's interesting!I'd made 2 mandalas then you'll find in the links below…
Knowledge as a product of the active mind:
On the commonsense view that the senses are passive,we experience the world pretty much as it is. However,the distinction between primary and secondary sensations meant that the senses weren't passive,so that experience wasn't of nature as it was in itself, though both were supposedly strictly correlated. Thus,the core task for modern science became correcting the distortions introduced by the senses in order to discover what was "really" out there and how it caused experience. But what if the mind and, perhaps,reasoning as well aren't passive as they attempt to decode the encrypted messages about the world transmitted by the senses?
What if they actively influence what we reflect on and how we reason,analogous to the way the senses influence our response to external stimuli? How is knowledge of nature then possible? Kant's theory of an active mind is one of a class. What is common to them is that there are features of conscious experience and reasoning about it that originate in the mind and not in the world. If so, we cannot mean by knowledge,truth, and reality what the founders of modern science wanted to mean by those terms.
…
This implied that the mind,via reason, needed to distinguish what was really out there from what only seemed to be out there.
Kant had made an issue out of an originary role for mind and, for some,this led unacceptably to Idealism,but it was hard to dismiss the skeptical implications of Empiricism.
https://i58.servimg.com/u/f58/11/46/69/40/img_2026.jpg
https://i58.servimg.com/u/f58/11/46/69/40/img_2027.jpg
Hi everyone! It happens strange things around me again… I'd seen a good and strange video on youtube then I shared on facebook but…
https://www.youtube.com/watch?v=epSv2k8ap4M
In continuity with that,I'm again in my book of philosophy then I'd finished by the way…
Fundamental ideas are induced in this way. They cannot be deduced from experimental data and are not merely generalizations.Some people "get" these ideas,always from experience,and they turn out to be explanatorily fertile,at least for a while.
For Whewell,unlike Bacon,scientific reasoning was a creative process,not mechanical.Yet Wheweel wasn't a Kantian, because he claimed that the fundamental ideas changed over time.
For this week,2 more mandalas…
https://i58.servimg.com/u/f58/11/46/69/40/img_2028.jpg
https://i58.servimg.com/u/f58/11/46/69/40/img_2029.jpg

Page 13 of 13 •

1, 2, 3 ... 11, 12, 13

Similar topics
---
Permissions in this forum:
You
cannot
reply to topics in this forum